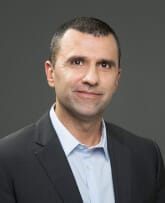 New Zealand immigration services and 

entrepreneurship
 Brain Mobility specializes in New Zealand's immigration laws and regulations and provides qualified, updated and professional consulting for candidates who want to start a new life in New Zealand.
We are keen to find a way to attract global investors and entrepreneurs into productive, growth-focused New Zealand companies and start-ups.
We would like to inspire the entrepreneurial ecosystem in New Zealand as a major driver of the economy by promoting New Zealand as a supportive platform for any international business activity. The aim is to enable SME and seed companies their growth aspirations to become Businesses of International Quality (BIQs) in New Zealand.
Brain Mobility's licensed immigration adviser supports clients with a broad range of immigration services and will provide you with professional and reliable service on your path to immigration: residence, work, business, study or investment in New Zealand.
We specialize primarily in relocation of experts (Talents) and entrepreneurs who have occupations and skills that are in demand in New Zealand such as high-tech, biotech, engineering, medicine, communication etc.
We created a unique platform for mobility of professionals allowing each suitable candidate to relocate to New Zealand on a personal basis.
We asses each client's eligibility for a variety of immigration visa categories, each with its own points system, qualifying occupations and other eligibility criteria.
We also follow the latest developments related to immigration to New Zealand so that each client can be matched to the New Zealand immigration program that they are best-suited to apply for.
This is New Zealand time! A country that offers you professional opportunities with great lifestyle!
Who are we?
Yair (Roy)Oz - Founder and CEO: A New Zealand licensed and  immigration adviser, who runs a professional platform for mobility of skilled experts (TALENTS) entrepreneurs and start-up's to New Zealand.
Yair (Roy) is an MBA graduate of the Polytechnic University of New York (NYU) and received his BA in Economics from the Hebrew University in Jerusalem.
Licensed immigration adviser authorized by the Immigration Advisers Authority (IAA) of the New Zealand government – (Click here to see the IAA license).
Member of the New Zealand Association for immigration and Investment Inc. (NZAMI). (Click here to see the NZAMI certificate).

Holds a New Zealand Immigration Advice Certificate from Bay of Plenty Polytechnic. This official qualification is endorsed by the New Zealand government to ensure competency of licensed immigration advisers.
Yair (Roy) is passionate about supporting skilled and innovative entrepreneurs and investors immigrating to New Zealand.
Yair (Roy) has extensive experience in the financial, banking and retail industries in various countries. As a New Zealand citizen, he is familiar with the mentality, the challenges and benefits of this destination country.